Home and Hotel Textiles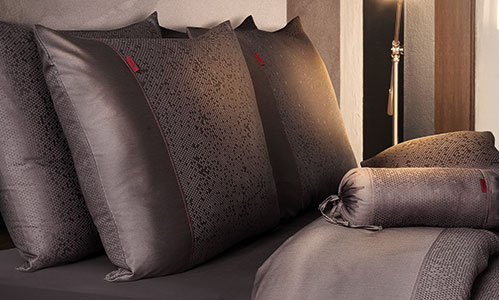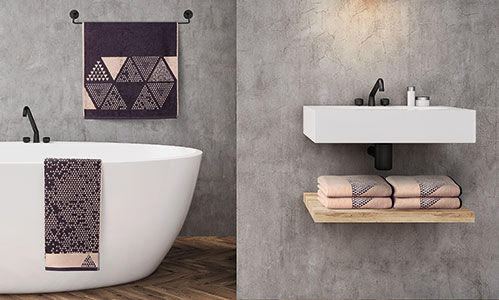 Our home and hotel programme is primarily aimed at customized products equipped with special treatments on request. Our health-friendly and permanent special treatments include EASY-CARE and PRESHRUNK finishes for bed linen or SOIL-RESISTANT and WATER-RESISTANT finishes for table linen.
The "Professional Line" marking of our hotel products means, that the fabrics have been tested over a long period and they meet all the upkeep standards of high-technology industrial laundries preserving excellent utility properties and long service life.
We offer a wide range of rich Jacquard designs as well as the possibility to embroider or weave our customer's logos. Our damask bed linen, table linen and terry products are uniquely processed providing maximum comfort for end-users.
Top quality bed linen, table linen and terry goods
Unique Jacquard designs
Standard widths and Super-width up to 280cm
Special treatments (Easy Care, Preshrunk, Soil and Water Resistant) for further processing and user comfort
Possibility of digital print up to the  width 240cm
Possibility of sublimation printing to the borders of the terry goods
Annual launch of new Trendy product lines
Natural Cotton products (without chemical treatment)


Copyright
©INCOT spol. s r.o.
All rights reserved